April had its ups and downs across the Solana-verse! We saw new NFT projects going viral, which is excellent for us as Solana's market cap keeps growing. However, we also saw TPS getting attacked by minting bots... all and all, Kreechures is still here building our game and a lot more utility for the first NFT collection on Solana.
Community Spotlight
This month we introduce the vocally talented Elizabeth and her Music NFTs, found under the Time2Live Holaplex store! (eclarkhov#6122 on Discord)
Nico: How did Time2Live Start?
"Time To Live is actually a previously recorded song by Elizabeth, and it just seemed fitting to use that name as the brand for Elizabeth as she enters the NFT space. Her newest song, 'Praying for You,' was inspired by the conflict in Ukraine. Elizabeth sat down at her piano and poured out her prayer for the people of Ukraine in song. We decided to release it as an NFT to fund future recordings of the many songs Elizabeth has written while donating half of the proceeds to Convoy of Hope. They work through local organizations on the ground to help people in need."
Check out the Time2Live Holaplex storefront: a lot of beautiful melodies for sale right NOW!
Nico: How long has Elizabeth been writing music?
"Elizabeth has been writing and singing songs since she was 14.  One of her songs ('When I speak your name') has even gone around the world and been translated  into many different languages."
Nico: Any future plans for the Time2Live Storefront?
Elizabeth will continue creating music filled with stories, love songs, and songs that uplift and bring healing to hearts and minds. You can find her as Elizabeth Clark (Hoverman) on Spotify and Apple music if you want to listen for free.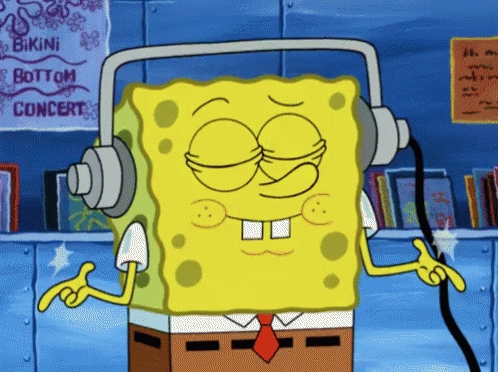 Here's Elizabeth's socials if you want to follow her latest music NFTs, and support a great cause!
Intro to Other Kin Apps
With our friends from Cuppa Kin (Another app that utilizes/supports Kin coin)
"Cuppa Kin is a Kin Community Council project designed to provide the larger Kin community (15+ apps) with exclusive content and all ecosystem news, updates, and resources under one roof. It's also a platform for Kin Ecosystem developers and community members to utilize by promoting their own projects and content. Our doors are always open!"
Nico: I can't wait until we have some Kreechures content on the Cuppa Kin website in the future!  
What is your opinion on the current state of the Kin Ecosystem & also where it's headed?
"We see a lot of positive progress and many committed/proactive Kin developers moving it forward. For example, Kin SDK-less transactions, the Kinscan Block Explorer, and the Kin DApp Playground (to name a few) are all significant updates. We'd love to see a bigger push on getting the word out to more developers. Kin is an excellent solution for app monetization, but not many people know about it outside of our ecosystem. We need to keep educating developers on the problems Kin solves, and the end-user consumers will follow."
Nico: Those are some great points. Kin SDK-less transactions were a massive step in the right direction earlier this year! Kreechures have significantly benefitted from this, and I'm sure we will see other developers and apps join the Kin train now that it's much simpler to onboard. I vehemently believe our time is coming; we have to keep building while staying patient.
It would be awesome if Cuppa Kin had a Kin NFT page. Do you guys have any plans for NFT-related utilities or articles?
"Yes! We're updating the site and have some awesome plans which will include NFT projects and content. Stay tuned! Whether you're a dev with a new app update or project launch or a community member hosting an event, feel free to reach out at info@cuppakin.com to publish your content via Cuppa Kin, our socials, and the Kin News (by Kin Community Council) channel on Telegram"
Can't wait for that Kin-NFT content! Pretty amazing that Kin coin essentially has its own independent News department.
If you're on Telegram you can follow Cuppa Kin news there.
Community Check-in
With Columbo92#9368
"I love the historical aspect of Kreechures as the very first NFT project on Solana, so my absolute favorites are my March Kreechures: Marvin, Cecil, and Rufus. Although from deck 1, the uncommon species Ash and Lighting are also very cool, I just bought both last week. From deck 2, I love Sarias, it is just so cute!"
Nico: Tell me, what's your favorite aspect of the Kreechures game/community?
"The best part of the Kreechures game is that I earn more KIN; I earn KIN daily by training my NFTs, nothing better than that! What I like most about the Kreechures community is that the team puts in so much effort to make it fun, like poker games, trivia, gaming with team members or the founder. It gives a true community feeling. My general thoughts about Kreechures are that I am amazed to see what Kreechures is building. The new website and game UI look excellent, and the way they build up the community is great."
Nico: Other than your Kreechures, are there any other Kliques/partner projects you train in our game?
"I train Kreechures and Meta-kreechures, but mostly Kreechures. Especially with the new game UI, training is smooth and fast."
Community Updates
We have two standouts for our Elite role this month!
Lets give a warm welcome to Mikeofthegalaxy#6358 & dcharpentier10#1476 !!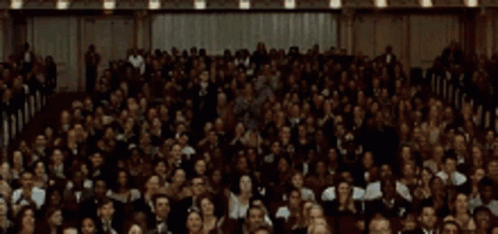 💡
Mike and Dom have been killin' the Twitter game and promoting Kreechures HARD! They will each get 1 million Kin for their continued support. PS: We are always looking for worthy Elites!
Mike has been creating a ton of content for Kreechures and blasting it all over Social Media:
---
Dom is a Kreechures OGs, and it's about dang time we added her to the Elite squad!
She's done an amazing job setting up a Kreechures Store on Zazzle which anyone can go to and purchase custom Kreechures apparel, accessories, and more:
Follow them on Twitter! @MikeoftheGalaxy @DDJ_1006
---
How Solana TPS being down affects Kin payouts:
Solana "going down" does indeed impact the daily activity bonuses going out. It does not impact tracking of who gets it. That's fine. So, when Solana is back to normal, Kin bonuses will go out to those who earned it, and have a KreePass.
This is the case whenever Solana TPS is in the red. Delays happen, but we are tracking everything, and you will always get the Kin you earned.
What's Next?
With each passing day, combat gets closer and closer. Currently, combat and staking are both due to be open to players and collectors by the end of this month, May.
Additionally, voting using the Solluminati Tool Suite is in testing, by Kreechures team members. We'll have this tool at our disposal beginning in May as well. Our biggest needed votes, breeding and a deck 3, won't happen for some time, we've got plenty of other priorities at the moment, but it'll be good to have this tool at our disposal as needed.
But that's not all that we've been working on. Each individual Kreechure, Medrin #1 / Lightning #42 / etc., has its own background and place in the Kreechure-verse and it's time for a deeper experience and greater variety of paths to take. The team, led by Nico, has been putting in the hours on development of the various branches of the education tree, name TBD, and our artist has been hard at work on another aspect of the game.
That's it for Issue #3! See you all next time!
We are Solana's first NFT collection. That's truly legendary. No one can take that away from us.