If interested in being featured on our next issue, please send nic◎#6422 a DM on Discord regarding your business/project/hobby, and we'll reach out!
Community Spotlight
You know him from his supreme collection of Deck 1 Kreechures & from his Kreechures' videos! Introducing the one and only, OG Chief Kreechure #4187!
"This collection is what we are calling professional PFPs. They will feature copyrighted mascots in different professions, like doctors, lawyers, marketers, influencers, cashiers, and even cops. Each profession is uniquely hand drawn." - OG Chief  Kreechure #4187
Here is a preview of the CASH RABBIT SWAT:
Nico: What was your inspiration for creating the Secret Rabbit Society?
Chief: "The Secret Rabbit Society is a film and a series of shows. The art/different rabbits represent not only every day professionals/jobs, but they also represent characters that will be in the movies we produce since we are a digital media company."
Nico: What is your mission or long-term vision with the SECRET RABBIT SOCIETY?
Chief: "We hope to change our community for the better, one family at a time. We will do this by working with the youth and giving them something positive to play with. We are working with parents of kids who attend alternative high schools. School is a priority: GED/HISET/High school diploma is a must-have and kids that do not have high school diplomas must enroll in an alternative program and attend regularly. We believe it all starts there. We must do everything to prevent those young men and women from ending up in jail or worse. Hopefully, The Secret Rabbit Society will help provide a safer and better avenue for those kids and their families."
Nico: What utilities can we expect from the SECRET RABBIT SOCIETY?
Chief: "Our certified Rabbit Coin will be our 1st mint. All holders will get the male and female airdropped if they hold their certified Rabbit Coin(s). The coin is needed to breed, so we urge everyone to hold onto their coins, even after their airdrops. Our coin will allow holders to buy other NFTs and studio-related merchandise within the Secret Rabbit Society Metaverse.

"Our coin will receive liquidity after we AirDrop the males but we must have merchandise and the studio's first series, or movie, uploaded before that happens.

"Everyone loves to hear about staking, but if the coins you earn can't buy anything, people trade it and tank the price. Secondary sales of our NFTs, and NFT merchandise, will send a percentage to the Discord community/ liquidity pool for the certified coin. So, the more the project grows, and the more people support it, the stronger the coin."
For more information on the Secret Rabbit Society, check out their official Twitter. Mint arriving before July 2022.
P.S. It's safe to assume the Rabbits will join the Kreechure-verse as soon as mints are complete!
---
Community Check-in
with OC #1060
"My favorite aspect of the Kreechures game/community is the inclusion of other NFT projects. I train some Sealz, Cyber Frogs, Solturtles, Corrupt Catz, and a Lost Lynx. Kreechures is all about caring for the larger Solana community as a whole, helping rugged projects' communities by providing them with a sleek game and unlimited opportunities to earn Kin. Even over in the Lost Lynx community, we have talked about how Kreechures can build a new home for those holders of rugged projects." - OC#1060
Nico: What's your favorite Kreechures species?
OC: "I Have to go with Susan – the first RARE Kreechures. This one can fly with absorb ability!"
Nico: Starting March 23rd, it became a requirement to buy the KreePass for anyone aiming to earn Kin in-game. What are your thoughts on the KreePass?
OC: "I'll definitely buy the KreePass, which helps Kin's sustainability within the Kreechures game. This is a major step in the right direction. I'm excited for the KreePass to be visible in the new Game UI so that I can easily track when it's time to buy my next pass. I'm also looking forward to other Kin spends coming soon to the Kreechures game!"
Nico: You're 100% right OC, the KreePass is just the first of many spends. The Kreechures game will have other KIN spends, and these will have a lot more to do with the actual RPG game we are building.
Since we're talking about the game, do you play any other RPGs? Any you'd recommend to our community?
OC: "I spent too much time playing RPGs, lol. I play on Android and the Kongregate platform. My two favorites are Afk Arena and Mighty Party."
Follow OC on Twitter!
Kreechure Updates: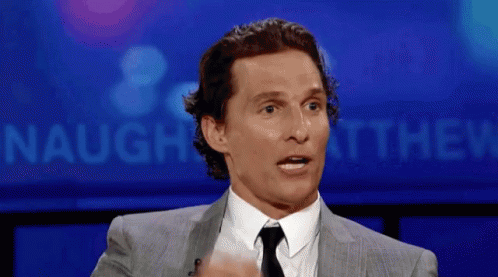 We have a brand new Game UI:
Beta.Kreechures.com – That's it. That's the update. And you need to buy the KreePass to earn KIN for playing.
Birthday Recap:
The end of March was an amazing time to be in the Kreechure-verse. While celebrating our 1st birthday on March 26th, Kreechures awarded various community members with merch, NFT's, SOL, and KIN. Overall, prizes were worth upwards of $15,000.00 USD.
We hosted one of the largest Solana NO-BUY IN Poker tournaments ever & 280 people attended! Congrats to DJriktor for taking first place! But he wasn't the only winner:
Magic Eden graciously hosted us for an hour-long birthday celebration on Twitter Spaces last Saturday! We went through our entire journey during this call: from the early days, when Kreechures were the only collection on the Solana NFT block, all the way to what's coming soon. (Who's ready for combat?)
We even got to talk Kreechures with MLB All-Star Kenny Lofton during the Magic Eden call!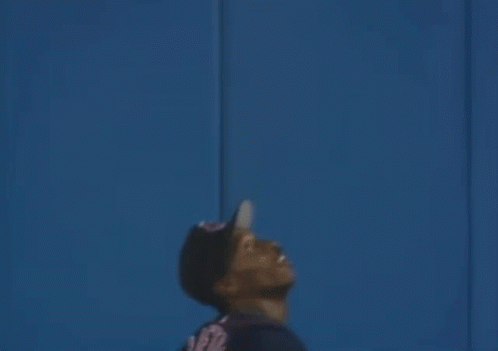 A few days before our birthday, we even caught the eye of current NFL Star Chase Winovich!
Oh! And OpenSea will list Kreechures as soon as Solana NFTs get integrated into their platform.
To sum it all up: We saw a record-breaking poker tournament, and we had some MAJOR celebrities and marketplaces taking notice of Kreechures.... So, let's keep building.
Other community updates:
We have enshrined the first 20 Elite members of the Krechures' Discord community and awarded each 1 million $KIN. They've also gained access to a private Elite chatroom with the team, which will play a critical role in future Alpha. We are always looking for more members to join the Elites – the more active you are, the better your chances!
Kreechures GIF bot: You can now see all the Kreechure species on Discord. Head on over to the Hangout channel and use the /Kreechures command. Type just /Kreechures, and one of the 49 species will pop up. Or type /Kreechures species-name and that specific species' GIF will show.
So What's Next?
Combat
Racing
Community Voting (breeding + more)
Staking (non-escrow)
That's it for March! See you all next time!
We are Solana's first NFT collection. That's truly legendary. No one can take that away from us.
If you missed it: KreePass Has Arrived