Kreechure-verse Community, Kliques, and Partners...
The Pilot episode
I began actually working (testing/building) on Kreechures in late January and February of 2021.
Metaplex didn't exist.
Candy Machine didn't exist.
Phantom didn't exist.
There was no NFT metadata standard at that time. No standard place to store images/etc. This time was spent tinkering, learning, and slowly building up the courage to even share an idea. There wasn't anything like this on Solana at the time. No big collection and certainly no big collection that wants to include a game.
It took me until February 24th to muster that courage to even share a thought. You can probably tell by the time, 1:41 AM, that it was not this strategic, marketing-genius campaign being put in motion and basically me finally saying "fine ... let's just see how much this thought gets crapped on."
Building anything is hard, especially in the public, which is destined for negative feedback. When there is no one else around you, no other project like what you want to do, it makes you wonder how amazingly dumb this idea might be.
Imagine my surprise when I saw that at least one or two other people on this planet were interested enough in the idea to spend a couple of seconds here and there, liking those initial posts, commenting, and following. It still could have been an insanely bad idea but at least there were some other crazy people that were feelin' it.
That moment gave me the confidence to finish the initial work so the collection could be created.
March 26th, 2021
Mint day, otherwise known as the day Gen(0) was incepted...
Deploying on Friday is always a bad idea... and that day, I contributed to that well-known phrase.
The bad for that day - the site to view your Kreechure was giving a scary cert error, totally on me, because I didn't configure a component correctly. It lasted a short time but not the intro I was hoping for. Collectors didn't "need" the site, technically, because we are creating NFTs and they live on-chain and the metadata and images were on IPFS but again, this was before Phantom and the hundred other tools we enjoy today. Back then, if you wanted collectors to do something as simple as just viewing their NFTs, you had to build a reasonable/easy way for them to do it and the site was it. So in that short time, that error was definitely a low point.
The good for that day - the actual NFT creation worked out amazingly well. Kreechures, the NFT, began generating that day. The crazy pipeline I created, that was needed at that time, to create an NFT on Solana, was working, and working well. We might look back at that early art using the lens of today and not be amazed. Hell, on that day you might look at the art and not be overwhelmed. And that's okay and it's fair criticism.
Me?
I look back and smile because Kreechures was born. 🛸
It was rough and scary to get there... but it happened. And not only were Kreechures being generated but there were actually people on this planet that were waiting and excited to receive their own.
Marth 26th - August 31st, 2021
This period involved ensuring all early adopters received their Kreechures, handling Kreechure purchases as they came in, and LOTS (lots and lots) of continued scariness as I worked to refine a vision and put foundational pieces in place. (Did I mention building things in public is scary?) At least for me, it is.
This entire time was basically spent, outside of my day job hours, slowly working on various aspects and very rarely sharing anything because "who really would care about this or that? It's not like I cured cancer." This was very obviously a mistake and something the team today helps me with greatly.
August 31st, 2021
In a couple of hours, during my busy day at my day job, every single available Kreechure was sold.
At the time, my non-work computer (I was a remote employee) would make a ding sound whenever a Kreechure was sold.
I was in a meeting....and I thought something was on fire or that I was being hacked or...some bad thing was obviously happening because the computer wouldn't shut up, lol. Then I got a chance to look, and I had to look again, and then I had to check some logs to confirm what I was seeing. And then I realized, everything for Kreechures had changed.
Me (Daniel) in September 2021
"Ummm... I'm pretty sure I need some help."
Joining (in any capacity) a project, a company, an anything when the entire thing is ONE single person that is trying to get you to be person 2 or 3 or whatever .... that, is a hard thing to do and pretty much requires you to have lots of faith and/or be a little crazy.
I'm thankful as hell to James and Nico, our Community Managers, for having some faith, and probably some crazy in them, and joining this adventure. Lena, our Marketing Lead, joined our journey soon after. Lena runs a badass marketing agency and Kreechures is one of her clients but I am so thankful she didn't run far away after seeing how I completely mismanaged marketing for so long lol.
We began the year with Deck 1 and it was time to up our art game with Deck 2 which was released at the end of 2021. Deck 1 was the first and deserves its rightful place in history.
Kreechures is the first NFT collection on Solana and Deck 1 was first out of the gate. They might not all be beautiful but they are all pioneers.
That said, Deck 2 is a wonderful blend of characters, styles, and colors. It's where we showed we can create something cool.
Deck 3 can be where we show we can create something considered best of class.
That was a really long-winded way of summarizing what I see as our Pilot episode.
That was our beginning.
The test to see if anyone even cares enough to want to watch Season 1.
And simply put, we were greenlit.
2022 is Season 1 of Kreechures, the collection, and the game.
With that being said, it's definitely time to show you how much we appreciate your time, attention, feedback, praise, and critique..
So let's begin with what we have in store for the future.
Season 1 - First Quarter of 2022
Re-designing Website (Kreechures.com)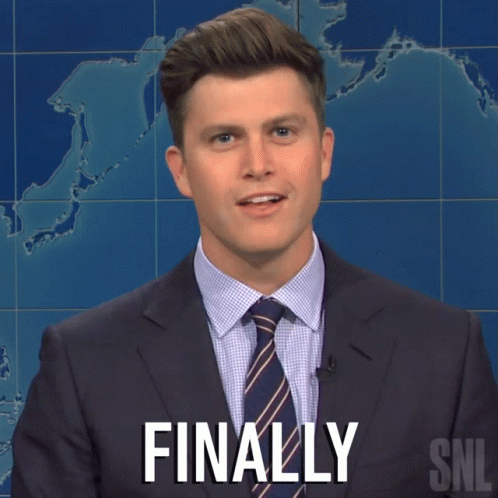 The entire design of our website is changing. It'll look more modern, polished, and professional than what it currently looks like. Instead of me (Daniel), we hired an actual badass professional designer to create something amazing.
Additionally, we'll have some new parts which include:
Live Roadmap
'Meet the Team' Section
Press Kit
Kreechure-Klique Page
Partner With Us Page
Improved FAQ including how and where to buy
Other Fun and Unique Pages
We hope to have it live by Mid-February.
Redesigning The Game (app.kreechures.com)
Please join us in welcoming our new Senior Full Stack Developer, Alex Sarakuz!
Alex has over five years of commercial experience working in luxury hospitality at Shiji Group, electronic commerce at Rakuten Viber, and has also worked in food & beverage tech.
Alex will be implementing a completely new design for the game, all screens / features (training, combat, etc.), and will develop a fully custom site as we move off of our current low-code platform. Our current platform, at this very second, has been great to test out the idea and see if anyone actually cares; however, we outgrew our current home long ago and it's time for a more professional and custom solution.
Some sneak peeks of what is to come include:
Community Voting
Given we value our community's input, we will be hosting various polls that impact the future of the NFT and the game. Every Kreechure you own will count as one vote. As previously discussed, these are significant decisions that will drastically alter our future. For example,
Should there be a Deck 3 for the Kreechures collection? How much value will it bring to the collection and current holders? I believe Deck 3 could be a huge step forward in showing the larger Solana and NFT community that not only were we first, but, we can produce amazing art on par or better than the current blue-chips. Deck 3 will not only close out the collection but will be attention grabbing and attention demanding. However, this is a critical decision for our path forward and Kreechures holders will decide what's best for our future.
Does the proposed Kreechure breeding feature bring value to the collection, the game, and current Kreechure owners? Based on that answer, should it be implemented... or not?
Additionally, there are a variety of proposals to discuss and vote on that all boil down to a single item—Providing value to Kreechure owners. These items, like Kreechure staking, will be proposed after consultation with lawyers to ensure we are fully compliant with applicable laws, for example, anything to do with U.S. Securities and the SEC. A month-to-month staking system, for Kreechure owners, will be implemented in the near future; however, to ensure compliance with applicable laws it will not be based on a function of profit in any area.
More to follow on this initial staking perk.
Kreechure Lore
Kreechures isn't just a random bunch of 50'ish (currently), different species. They have a story.
Where did they come from?
What happened to their home?
Why are they here?
What is the tutelary?
Their story will begin to be told this quarter.
Factions in the Kreechure-verse
Factions will be put in place to help facilitate efforts on the community level. These will be broken into quite a few categories.
In-app Kin Spends
The Kree-Pass will be our first in-app Kin spend, however, others are coming. Kreechures will never be a "pay-to-win" type game (which I hate), but there are some cool things coming out that you might find interesting enough to spend some of that sweet, sweet Kin.
Kreechures ORIGINS Show
On top of our weekly Friday Town Hall, we are also changing our Kreechures ORIGINS Shows to be on the 2nd and 4th Thursday of the month at 1 PM EST/6 PM UTC!
Check out our last Origins Show below:
Onboarding Notable Kreechure Kliques
To ensure we're growing at a scalable pace, new Kreechure Kliques will now be required to have over 10,000 followers on Twitter, and at least 25% of their following must be on their Discord.
If you'd like to be considered as a partner, please fill out this form.
Expand upon PR + Speaking Opportunities
You'll be seeing me and the rest of the team in a lot of different places, physical and virtual, this year as we venture into the various in-person event space at panels, Twitter spaces, and conferences across the globe. 🌎
Conclusion
This first quarter will be an exciting time for Kreechures and will set the bar for the remainder of 2022 and beyond.
Join us.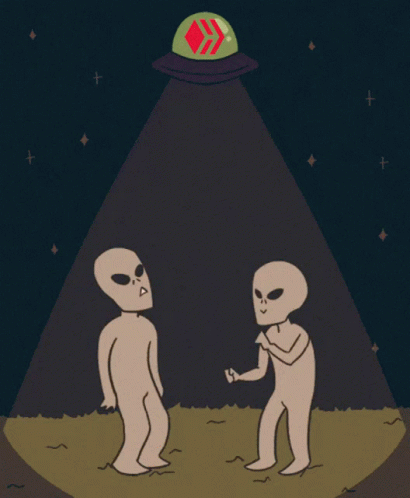 TLDR
What We're Currently Building
Redesigning Website
Updating Bios
Onboarding New Developer
2.  Upcoming Plans
Community Voting
Updating our Game/App
Add Factions to the Kreechure-verse
Airing Kreechures ORIGINS on a bi-monthly basis
Onboarding Notable Kreechure-verse Kliques
Build out Kreechure-verse Story
Finalize Breeding Mechanics & Supply
Integrate KRE into our Ecosystem
Expand Upon PR + Speaking Opportunities
4. Where You All Come In
Make sure you read everything above to ensure you haven't missed a thing. 😊
Attend & ask questions during our weekly town halls (Occurs every Friday on Twitter Spaces!)
If you have any additional suggestions, please don't hesitate to submit your idea on our suggestions form.
Thank you!
To a bigger and better future together. 👽✌️
---